Hail Damage Repairs and Cleanup in Denver, CO
Save money
Limit Downtime
Get back to business
Schedule a quote today!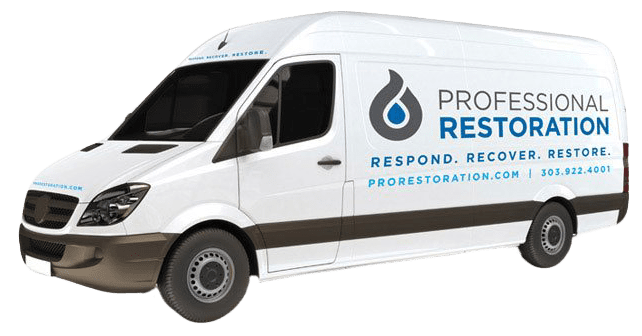 Colorado has had some of the nation's costliest hailstorms. The cost comes down to the damage that the hailstones cause to all kinds of property. If your home or business near Denver, CO, has sustained noteworthy hailstorm damage, contact Professional Restoration about our hail damage repairs and cleanups
Storm damage can range from a minor inconvenience that you could handle yourself to major upheaval that leaves you paralyzed in its wake. At Professional Restoration, we can take on storm damage of any scale for both residential and commercial properties.
Storm Damage Cleanup
Sometimes, storms don't damage your property but instead leave it riddled with debris. Our team is prepared to clear your property of tree limbs, garbage, stray roof shingles, and any other kind of debris that the storm brought to your yard. We'll make sure that your property looks like a storm never passed through in the first place.
Storm Damage Repairs
Unfortunately, storms can also cause significant damage that is more than an aesthetic problem. Storms can leave your property structurally unsound or otherwise uninhabitable or dangerous. Luckily, the team at Professional Restoration is prepared to address these kinds of damages to make sure that your property is once again safe for human occupancy.
Storm damage can encompass water, mold, sewage, and even fire damage. Our team is prepared to expertly restore your property from all of these forms of damage. From drying and cleanup to mold remediation and sanitation, we will get rid of all signs of damage.
We even offer reconstruction services when severe damage means that a structure must be partially or completely demolished. This even includes installing new plumbing and electrical systems, as needed.
If your home or business has been afflicted by one of Colorado's storms, contact Professional Restoration at (303) 922-4001. We offer 24/7 emergency service for your convenience.