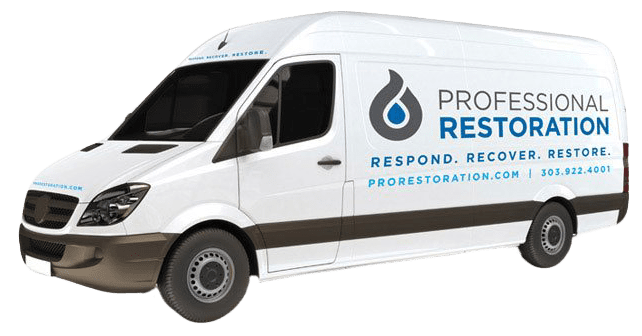 Call Now For Immediate Emergency Service
Residential & Commercial Restoration Services
Proudly Serving Denver Metro Area and Colorado
When disaster strikes in Denver, we want you to know who to count on, and that's the team at Professional Restoration. Our staff specializes in a wide variety of practices and techniques designed to help restore your home or business to its original condition. Our commitment to offering Denver a host of services means we'll go above and beyond to help you achieve the results you've been looking for. When the time comes to invest in a dependable restoration company, rely on Professional Restoration. We'll tend to your restoration services with the competence and consideration you deserve.
Denver's Leading Restoration Company
We're of the mindset that no two projects are exactly alike, which is why we don't treat them as such. We supply each venture with a team of highly trained staff members capable of developing dependable strategies that yield quality results tailored to the needs of our customers. Years of experience have enabled us to tend to a wide variety of projects of varying size and complexity using proper skillsets and resources. Don't invest in just any company; look to the team at Professional Restoration for the high quality service Denver residents deserve.
Leave us with all the dirty work!
With Professional Restoration at your side, you can face disaster head-on and conquer it with confidence.
Comprehensive Water Damage Restoration
No Denver home or business owner wants to deal with water damage at their property. However, with our quick and comprehensive Denver water damage restoration, you can mitigate any lasting damage. At Professional Restoration, we provide comprehensive assessments and inspections using modern technology that provide you with the most accurate understandings of the extent of the water damage you're dealing with in your property in Denver.
Expert Fire and Smoke Damage Restoration
We understand the stress associated with hiring a restoration contractor; therefore, we do what we can to make your decision an easy one. Professional Restoration works to be Denver's complete source of restoration services providing everything from water and fire damage restoration to comprehensive cleanup and repair strategies. Using trained technicians, quality approaches, and seasoned project managers allows us to tend to any project with expertise. We have your needs in mind through each part of our Denver fire damage restoration approach. From detailed quotes to punctual arrival, our team comes ready and able to tend to Denver's restoration needs.
Local Restoration Experts
Trusted by local residents and business owners
Save Money
Limit Downtime
Get back to business
Call an expert today!
We service Denver Metro Area and beyond! Call us for a free quote today!
An Efficient Suite of Mold Removal Services
Mold can cause serious issues at your Denver home or business — especially if it's allowed to sit and take root for long periods of time. Luckily, our Denver mold removal team has the tools and techniques to remedy the situation in a hurry. It's critical to have mold services done expediently and efficiently if you want to minimize the amount of damage the fungus will cause both now and in the future
Call Professional Restoration Today!
Professional Restoration specializes in supplying Denver, CO clients with exceptional care and dependable restoration practices. Our decades of experience have enabled us to tend to a wide variety of projects with the knowledge and expertise our clients deserve. Our services include a wide range of restorative work, from water and fire damage to mold remediation, sewage maintenance, and structural repair. When the time comes to invest in a high-quality restoration company, look to Professional Restoration to supply you with skilled staff members, reliable techniques, and courteous customer service.