Commercial Mold Removal
Save money
Limit Downtime
Get back to business
Schedule a quote today!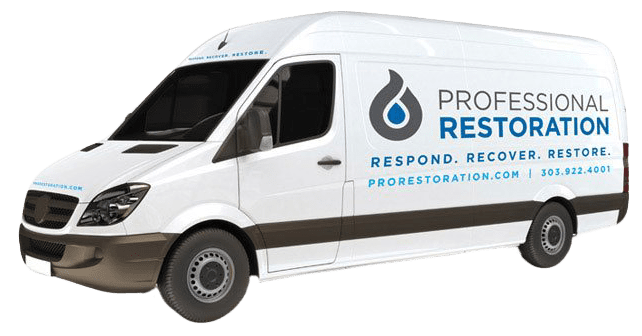 A Choice Commercial Mold Remediation Company for Denver's Businesses
Imagine for a moment: you show up early on a Monday morning at your Denver business to make sure that all the materials your employees will use throughout the day are ready to go. While you're rooting around underneath the sink, you find a loose board and give it a firm tug. The board cracks and crumbles into myriad pieces, and what is exposed behind the rotten wood is an infestation of mold. Call Professional Restoration, day or night, and we'll be able to provide quick and effective mold removal.
When You Need Commercial Mold Removal, Call Us
Commercial mold remediation is something that ought to be done right the first time. If the mold isn't exterminated during the initial treatment, then the infestation can spread even further and deeper into the cracks and crevices of the structure. When you choose Professional Restoration in Denver, you can rest assured knowing that this worst-case scenario will be avoided with our thorough approach. Don't hesitate and risk exposing your employees to harmful toxins; give us a call ASAP.
We Make Commercial Mold Removal Simple and Easy
Denver business owners have never been more fortunate when they experience a mold infestation in their company because Professional Restoration is read to undertake the project. We know that Denver businesspeople are hardworking and determined people, which inspires us to go the extra mile to ensure they're satisfied with our services. We doubt that Denver can find a better value in mold removal. Our people are highly trained and educated; capable of getting the job done right the first time.