Mold Removal for Denver, CO
Save money
Limit Downtime
Get back to business
Schedule a quote today!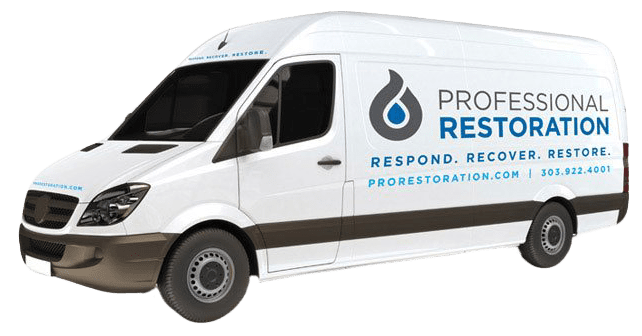 Mold is a common issue for many homeowners, especially after a rainy season. Mold grows in warm, moist conditions, making the spring a common time that homeowners notice mold in their homes. At Professional Restoration, we handle mold removal for Denver, CO, homes. Read on to learn more about our mold removal services.
Bathrooms
Your bathroom can easily become a breeding ground for mold. Because of the warmth and moisture that steam creates after a hot shower, mold can thrive in these conditions. Make sure to keep your bathroom well ventilated to avoid mold growth.
Bathrooms also create the perfect conditions for mold because of the plumbing that they contain. From your showers, sinks, and toilets, you could easily experience pipe damage that causes leaks in your bathroom. Clean the leaking water quickly to prevent mold growth. If water has seeped into the walls or flooring, contact the mold removal experts at Professional Restoration to help remove the moisture and mold from your home.
Basements
Basements are another common place where mold tends to grow. One reason for this is because of the tendency for basements to flood. If your basement has recently flooded, whether from exterior threats like an overflowing backyard creek or from interior issues like a leaking pipe or appliance, mold is likely present in your basement.
Mold can grow on the walls, ceiling, and flooring in your basement as well on any furniture you have in your basement. The team at Professional Restoration can handle mold removal from your basement no matter how big or small the issue is.
For more information, contact us today by calling (303) 922-4001. You can also request a quote online by filling out our online form. We look forward to helping you restore your home to protect your family's health and the value of your property.
Call Professional Restoration Today!
Professional Restoration specializes in supplying Denver, CO clients with exceptional care and dependable restoration practices. Our decades of experience have enabled us to tend to a wide variety of projects with the knowledge and expertise our clients deserve. Our services include a wide range of restorative work, from water and fire damage to mold remediation, sewage maintenance, and structural repair. When the time comes to invest in a high-quality restoration company, look to Professional Restoration to supply you with skilled staff members, reliable techniques, and courteous customer service.