Emergency Water Damage Cleanup for Denver, CO
Save money
Limit Downtime
Get back to business
Schedule a quote today!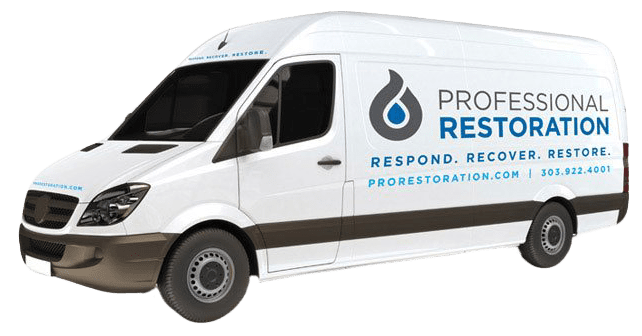 Our Mission
Did your home recently suffer extensive water damage? If so, you'll want to be sure to hire expert emergency water damage cleanup services from a reputable company so your life can return to normal as quickly as possible. For water damage cleanup that you can trust, turn to the team at Professional Restoration. We are proud to serve those in need in and around Denver, CO.
Our Water Cleanup Services
Water damage that arises from floods is never pleasant — it can put your family's health in jeopardy, as well as create further damage to your home's foundation. When you need emergency flood damage cleanup, you can rely on our decades of experience and skill accumulation to solve the problem.
We will restore your home back to how it was prior to the water damage through highly detailed assessments and inspections. With the assistance of state-of-the-art technology and a deep understanding of water damage and its consequences, we can formulate an individualized strategy to restore your home.
Our services are great for residential property owners, but it doesn't stop there. Our team of highly trained restoration technicians is also capable of performing emergency water cleanup for commercial and industrial properties as well. With our help, you can get your business back up and running in no time after an unfortunate water incident.
Our Emergency Flood Cleanup Services
At Professional Restoration, we understand that accidents always seem to happen at the worst of times. That is why we are happy to offer our customers 24/7 emergency flood cleanup services. No matter the time or day, you can always count on us to help you and your family or business return to normalcy.
To learn more about our many restoration services, or if you require immediate water damage cleanup, contact us at (303) 922-4001 today. You can also fill out our online contact form.