Sewage Cleanup
Save Money

Minimize

Downtime
Get Back to Business
Schedule a quote today!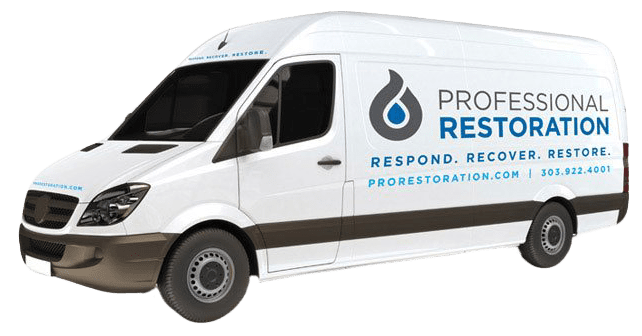 Proudly Serving the Denver Metro Area & Beyond
When Denver business owners and residents need sewage cleanup services, they can count on Professional Restoration to get it done, day or night. Our courteous staff will dispatch a team to your property to quickly handle all sewage removal. Each of our professional restorationists receives thorough training and education to ensure every aspect of your request is cared for, no matter how widespread the damage.
At Professional Restoration, we are dedicated and compassionate about helping people through quality sewage removal services. Our owner is a certified restorer, making us one of only three companies experts in complex, high-quality restoration. With our certified knowledge and comprehensive expertise, we're ready to recover and remediate so you can rebuild and move on.
OUR SPECIALIZATION
Our Experts Are Happy to Do the Dirty Job For You
Sewage backup rarely happens when you expect it to and often turns into a worst-case scenario when left unchecked. Raw sewage poses a real and immediate threat to both the integrity of the property and the health of those in it, making it an issue that must be dealt with immediately. Denver home and business owners have trusted Professional Restoration's sewage removal service for decades because they know we are ready 24/7 to take action and mitigate the damage with a sewage cleanup in Aurora. There is no problem too big or too small for our experienced professionals.
No One Wants Sewage Removal Services, But You'll Be Glad You Had It
Whether you've had a sewage backup in your basement or part of your business, sewage removal is a dirty business, but the Professional Restoration staff has the tools to take care of it for you. With our help, you'll have your home or business returned to its former state so that you and your family or employees can return to life, or business, as usual. No matter what kind of messy situation you're in, Professional Restoration will provide the removal, remediation, and restoration services to help you through any emergency.
Call Professional Restoration Today!
Professional Restoration specializes in providing clients across the Denver Metro area with exceptional care and dependable restoration practices. Our decades of experience enable us to offer our expertise across a wide variety of projects with the professionalism and precision our clients deserve. We offer services to assist with everything from restorative work involving water and fire damage to mold remediation, sewage removal, and structural repair. When the time comes to invest in a high-quality restoration company, look to Professional Restoration to supply you with skilled staff members, reliable techniques, and courteous customer service.