Flood Cleanup and Restoration Services in Denver, CO
Save money
Limit Downtime
Get back to business
Schedule a quote today!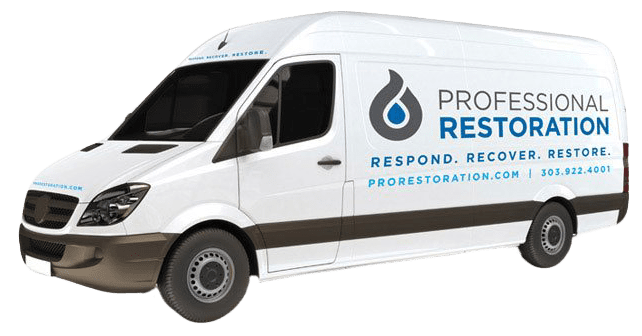 Reliable flood cleanup practices for your property are easy to come by when you enlist Professional Restoration to care for your establishment. We have made it our mission to deliver comprehensive care to our customers. This means immediate responses and expert treatments in mitigation and restoration strategies. Our complete provision of water damage restoration services enables us to handle every step of your repair and mitigation needs. Don't trouble yourself coordinating large-scale cleanups between multiple companies after a flood; trust our team of experts in Denver, CO to handle everything.
Flood Damage Restoration
Are you in need of a comprehensive cleanup strategy after a flood? Don't spend precious time and money trying to organize multiple companies to care for your flood damage. You can rely on Professional Restoration, your local go-to flood cleanup and restoration service. We handle everything from cleanups to restoration and repair services. Enlist our team to ensure your property receives the most inclusive flood cleanup care in town.
Denver, CO's Premier Flooded Basement Cleanup Provider
Basements are the most common areas to flood, and with our flooded basement cleanup service, we'll help get the water out and your home back together in no time. Using state-of-the-art technology and techniques, our flood damage cleanup services provide you with quick and effective cleaning that will restore your basement. Plus, with our flood damage repair services, your flooded basement cleanup will return your property to its former state, all at affordable pricing.
Fastest Flood Damage Repair
Our water damage cleanup crew is trained to provide you with quick and accurate services. Our flood damage repair services are specialized to each instance, so the flood damage repair your home receives is uniquely created to address your issues, not check off some list. We provide you with expert flood damage cleanup to get all the water and debris out and then get your home restored to its previous state, all in short order and at low costs.