Emergency Flood Damage Restoration in Denver, CO
Save money
Limit Downtime
Get back to business
Schedule a quote today!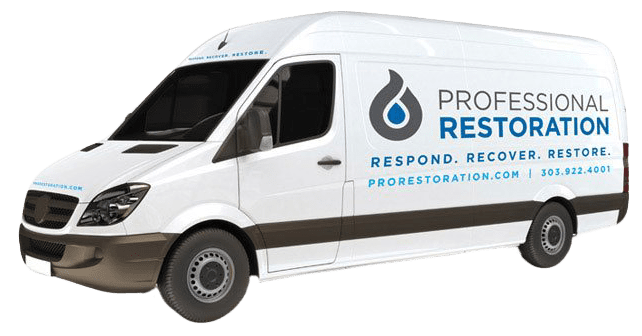 Water is a dangerous force, especially when your home becomes flooded. Floods can occur for a number of reasons, including leaking pipes or rainstorms. No matter the cause of your flood damage, you will need emergency flood damage restoration.
At Professional Restoration, we offer emergency restoration and repair services for Denver, CO, residents. Learn more about flood damage and how we can help.
Leaking Pipes

One common culprit for flood damage is because of a burst pipe in your home. If your sinks, toilets, or showers leak or have a busted pipe, your home could quickly flood. Leaking pipes are even more detrimental to your home if they burst while you are not home.
This could result in you coming home from work with water pouring for hours. You need emergency flood damage repair immediately to ensure your property is restored and to prevent mold growth and other damage. Contact Professional Restoration today for help with your flood damage. We have over 30 years of experience, so you can trust us to handle the job with care and attention.
Pouring Rain

Rainstorms can be detrimental to homes. For example, if your gutters do not properly function, they could allow water to puddle around your foundation or seep into your basement. Even if your gutters are in good condition, they may not be able to withstand the extreme force of water from a heavy rainstorm.
At Professional Restoration, we offer 24/7 emergency services to ensure that we are always available whenever you need us. We understand that most disasters do not happen during business hours, so whether you experience flooding on a weekend or in the middle of the night, we will take care of it for you. For more information, contact us at Professional Restoration today by calling (303) 922-4001.