Commercial Water Damage Repairs for Denver, CO
Save money
Limit Downtime
Get back to business
Schedule a quote today!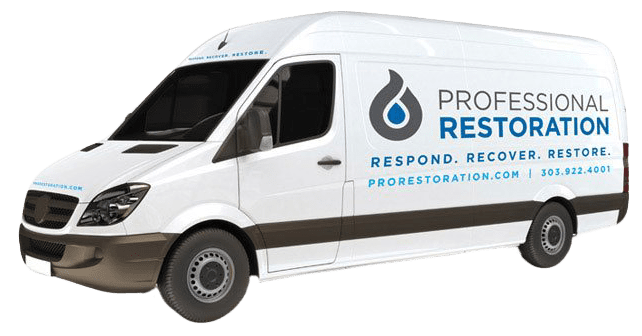 Many commercial properties experience water damage each year for a number of reasons. At Professional Restoration, we offer commercial water damage repairs for commercial properties in Denver, CO. Read on to learn more about our commercial water damage services as well as the other services we offer the Denver, CO, area.
Our Commercial Water Damage Services
Water damage to your commercial property can be difficult to restore. At Professional Restoration, we offer commercial water damage repair services to ensure that you can get your business up and running again quickly.
We understand that many people greatly depend on the income from their small businesses and cannot afford to close their commercial property for a long period of time. That's why we work quickly and efficiently to make sure that you can safely reopen as soon as possible.
Our Other Services
At Professional Restoration, we offer many other services besides commercial water damage repairs. For example, we offer residential water damage, fire damage, and mold removal services. We can also clean up after traumatic events like crimes, accidents, or deaths. We use the proper safety measures to ensure that everyone is protected from biohazards and other dangers.
You can benefit from hiring Professional Restoration for commercial water damage repairs over other companies because of the diversity of our services. For example, water damage often leads to mold growth. By working with a company that also specializes in mold removal, you can have peace of mind knowing that our team of professionals is knowledgeable and experienced to handle any issue that arises.
For more information about our commercial water damage repair or our other services, contact Professional Restoration today by calling (303) 922-4001. You can also request a quote online by filling out this form. We look forward to helping you with all your restoration needs.