Water Extraction for Denver, CO
Save money
Limit Downtime
Get back to business
Schedule a quote today!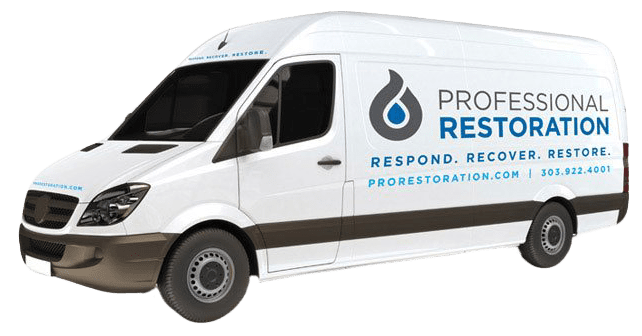 A flood from weather or burst pipes may fill your home with a large amount of water. This water can lead to health and safety hazards, such as electrocution. If your property has recently experienced a flood, expert water removal services from the team at Professional Restoration can help. We proudly serve the residents of Denver, CO, and the surrounding areas.
Our Water Extraction Services
If your home is flooded due to an untimely burst pipe or a malfunctioning washing machine, you'll want to be sure to quickly remove the water. The longer it sits, the more likely that your home's foundation and structure will suffer severe water damage.
The helpful and experienced team at Professional Restoration is ready and willing to provide you with water extraction services that you can count on. We work quickly and efficiently because we understand how detrimental water damage can be to your home and belongings.
Our water removal strategy includes top-notch equipment, skills, and knowledge. We have tried and true methods of water extraction from a variety of properties, so you can trust us to give you the best possible service.
Our expert water removal isn't just for homeowners — we are happy to provide these crucial services to business owners and their workplaces as well. Furthermore, we offer 24-hour emergency service every day of the week. Get help when you truly need it, not the next day.
Our Other Water Services
After we remove the water from your property, you can talk to us about our water damage restoration services to bring your home back to its pre-incident condition. For more information on this service, visit our water damage cleanup page.
To learn more about our many water removal and water damage restoration services, give us a call at (303) 922-4001 or fill out our online contact form.