Sewage Cleanup
Save money
Limit Downtime
Get back to business
Schedule a quote today!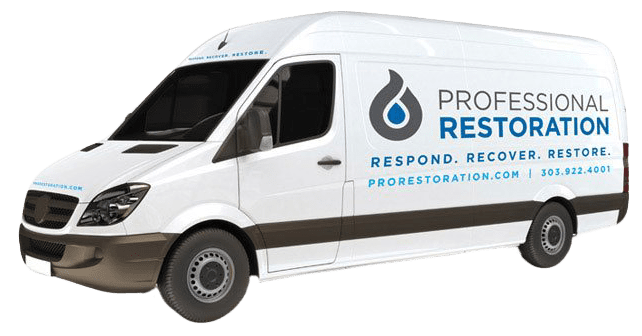 Proudly Serving Denver Metro Area and Beyond
Sewage Cleanup very often follows a worst-case scenario occurring at a home or business in Denver. Raw sewage poses a real and immediate health threat that must be dealt with immediately. Denver home and business owners have been trusting Professional Restoration for years to handle their sewage removal because they know that we are ready day or night. Our staff is dedicated and compassionate about helping people through quality sewage removal services.
OUR SPECIALIZATION
Sewage Cleanup Is a Dirty Job We're Happy to Do for Denver Residents
When Denver residents and business owners need sewage cleanup services, they can count on Professional Restoration. Our employees are on standby—day and night—to take the call from Denver's residents and business owners. Our courteous staff will help you dispatch a team to your property and handle your sewage removal quickly and thoroughly. Our staff is highly trained and educated and will render excellence in service regardless of the scope of your sewage backup.
Sewage Removal Is Something No Denver Home or Business Owner Enjoys
Sewage removal is a dirty business that Professional Restoration staff will handle for Denver home and business owners with the utmost professionalism. We'll be able to return your home or business back to its former state of normalcy so that you and your family or employees can return to life, or business, as usual. Don't wait to call us; we're ready day or night to take calls from Denver's greater metro area.
Leave us with all the dirty work!
With Professional Restoration at your side, you can face disaster head-on and conquer it with confidence.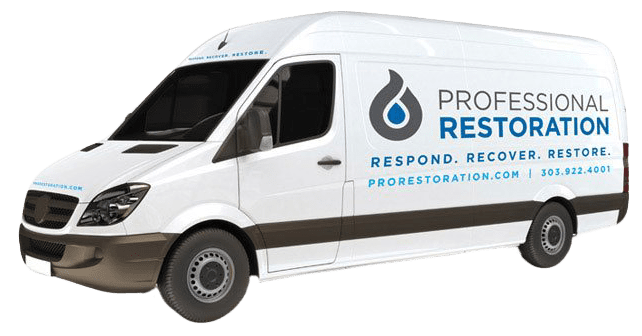 We Make Sewage Cleanup Simple and Easy
When Professional Restoration receives a call for service, we respond as soon as we can. There isn't time to waste when there is waste to cleanup. Don't allow damage to compound and multiply by not dealing with the problem when it initially arises. We have a wide range of solutions we can render that will mitigate the amount of damage caused by wastewater. At Professional Restoration, we take pride in doing a job well done.
Emergency Sewage Cleanup in Denver
Emergency restoration service is our specialty. We are proud to be able to offer Denver residents and business owners the peace of mind that comes with knowing there are professionals waiting to help. Sewage removal and sewage cleanup are tasks that people who live and work in Denver want never to deal with. When emergency sewage cleanup is needed, it deserves immediate attention. When you need urgent service, call the experts at Professional Restoration.
We Make Emergency Sewage Cleanup Simple and Easy for Denver Residents
Emergency sewage cleanup is something that needs to be handled right the first time, which means it is not a do it yourself type of project. To make sure your property is safe from biological contaminants, specialized equipment and training are needed to ensure all biological hazards are taken care of properly. When disaster strikes, call on us at Professional Restoration and we'll respond. We think everyone in the Denver area deserves to rest easy at night.
If You Need Sewage Removal or Sewage Cleanup, We've Got You Covered
Sewage removal is a dirty job, but we're happy to do it around the Denver metro area. No matter what when disaster strike—day or night—Denver home and business owners can call on our expert technicians for help. We know that home and business owners of the Front Range deserve to have a company they can rely on when catastrophe strikes. It is better for Denverites to be prepared; so, keep our number in a safe place so that we can be there for you when you need us.
Sewage Removal & Extraction in Denver
When someone in the greater Denver metro area needs help with sewage extraction, they can rely on Professional Restoration. We've been operating around the Denver area for a long time and have built a reputation of excellence. Our employees are all super professional cleaning technicians that won't stop working until you're totally satisfied with the work we've done. When disaster strikes around Denver, call us at Professional Restoration, and we'll handle it for you.
Professional Restoration Handles Sewage Removal for Denver
Denverites, like any other people, hate having to deal with sewage problems. It's never a good time, but if you call on the help of our ultra-talented sewage removal specialist, you won't have to deal with the mess on your own. We will remove all the hazardous wastewater and contaminate materials so that your home or business is safe. At Professional Restoration, we think all residents of Denver deserve to live happy and healthy lives; and, we're happy to be part of that.
Sewage Damage Restoration in Denver
Having a sewage backup at your Denver home or business is a serious problem that comes with a fair share of hazards. Here at Professional Restoration, we understand just what a sewage backup can do to your property. Our sewage cleanup and repair can efficiently address the problems a backup has caused to your property while maintaining safety standards for everyone. When you have a large sewage disaster it's important to call on professionals, and our Denver restoration company is made up of just that.
Common Causes of Denver Sewage Backups
There's a range of reasons that might lead to a sewage backup on your property. Some of the most typical are broken, leaking, or blocked pipes. Tree roots and degrading pipes can easily end in sewage backup. The excessive flushing of certain materials like paper towels and wipes will also increase your chances of sewage damage to your Denver home or business. No matter what has caused your damage, our Denver team provides expert sewage remediation.
Professional Sewage Cleanup in Denver
Sewage contains massive amounts of pollutants that can harm anyone who comes in contact with it, that's why you need high quality sewage damage restoration in Denver. We'll ensure that all of the water is removed from your home or business and any remaining bacteria is thoroughly disinfected. We come prepared with a fast response and project manager dedicated to your Denver property to oversee the sewage remediation so you can get the assistance you need.
Denver Relies on Our Sewage Damage Restoration
Sewage damage repair is no joking matter and our Denver restoration specialists know how to handle a backup on your property to mitigate as much damage as possible. During the process we provide extensive documentation to report to your insurance agency if you are processing a claim, and advocate on your behalf. A sewage backup at your home or business is stressful, but our team in Denver is here to help with all aspects of your project.
Sewage Damage Repair in Denver
Sewage leaks can leave irreparable damage if not handled properly. The lingering smell, waterline, and memories can turn your previously welcoming Denver property into an avoidable mess. But when you hire Denver's finest sewage damage repair services from Professional Restoration, you can expect total and expert cleaning and restoration. Our techniques effectively remove sewage quickly to minimize damage. Then, our sewage damage repair services will provide a thorough and deep cleanse so that nothing lingers once we've finished. Trust our Denver experts to restore your property fully.
Sewage Damage Repair Services You Can Depend on
Our expert technicians are responsive and fast-acting. No matter when you experience a sewage emergency, we'll be there. You need a dependable and trustworthy service that will clean your property fast without the hassle. Our team here at Professional Restoration is a trusted group of Denver technicians who provide you with sewage damage cleanup and repair to completely remove any trace of sewage damage. You can depend on us to return your property to normal in short order and for low prices.
Residential Sewage Cleanup in Denver
No one should have to deal with a sewage backup in their home, but sometimes accidents are impossible to avoid. When it happens to your home, consider the cleanup professionals at Professional Restoration in Denver. We're one of the finest restoration companies in the area and always arrive promptly and prepared to tackle your property's situation. Our team will ensure that sewage is completely removed from your home and any harmful pollutants are dealt with so you can feel safe and comfortable in your Denver property again.
Find the Experts You Need in Denver
Contacting a reliable sewage restoration company is crucial for every homeowner who experiences a backup. While other companies will promise you the moon without quality results, we deliver on our commitment to you. With more than two decades under our belt serving the Denver area, you can trust us to properly remove the excess material and water, as well as rebuild the affected parts of your home. You'll get a project manager dedicated to your property who will help process any insurance claim when you call on our Denver technicians.
Save Your Denver Home from Sewage With Our Services
A residential backup usually means extensive water damage to your property, but we can stop the spread of sewage and return your home to its pre-damaged state. Our professionals comprehensively remove water and sewage from your Denver property, including any hard to reach places such as ducts. Don't attempt to perform your own cleanup, ensure your Denver home is in good hands with our company.
Protect Yourself from Sewage Damage in Denver
On top of the damage a sewage backup brings to your Denver home, there is also an underlying threat of dangerous bacteria and pollutants spreading from the spill. These hazardous materials often seep into easily overlooked areas, and even places that appear clean might be contaminated. We recommend you do not attempt repairs on your own as you could put your health at risk. Our certified technicians in Denver respond quickly and use industry-leading methods and products to eliminate any toxic elements in your home.
Commercial Sewage Cleanup in Denver
If you own a commercial business in Denver and experience as sewage leak, your health may be at risk. At Professional Restoration, our technicians provide high quality services to stop a sewage incident from interrupting your business longer than it needs to. Overflowing toilets and sewage leaks at your commercial property are serious issues, and we treat them as such. With complete services to cleanup water and remedy the damage that has occurred, we are dedicated to helping your Denver business flourish. Your commercial location won't suffer for long when you choose us to perform your cleanup.
Don't Let Your Denver Business Lose Out Because of Sewage
Sewage backups can be hard on businesses and commercial buildings throughout Denver. You will most likely need to shut down operations for a time while the excess water is removed and the damaged areas are repaired, but this doesn't have to spell disaster for you. We offer 24/7 emergency service, 365 days a year to keep you and your commercial property in Denver covered at all times.
Helping Your Business After A Backup in Denver
As a Denver company that does all of our services in house, you won't have to worry about juggling multiple contractors and varying levels of results. We'll handle your entire cleanup and restoration from start to finish so you know your commercial building is in good hands. We'll ensure that no unwanted water or bacteria remain at your Denver property to mitigate damage. Our team will also work with your insurance company to quickly get through the claims process.
Exceeding Standards for Denver's Commercial Buildings
You need a dependable contractor in Denver when sewage flooding happens at your commercial property so turn us at Professional Restoration first. We value communication between you and our team and will have a designated manager to oversee your project. Our Denver technicians are easy to identify in professional uniforms and have an extensive list of certifications from industry renowned organizations like the Institute of Inspection Cleaning and Restoration Certification (IICRC).
Call Professional Restoration Today!
Professional Restoration specializes in supplying Denver, CO clients with exceptional care and dependable restoration practices. Our decades of experience have enabled us to tend to a wide variety of projects with the knowledge and expertise our clients deserve. Our services include a wide range of restorative work, from water and fire damage to mold remediation, sewage maintenance, and structural repair. When the time comes to invest in a high-quality restoration company, look to Professional Restoration to supply you with skilled staff members, reliable techniques, and courteous customer service.